Open: May 1st – October 15th
Harbor Master: Dick Williamson
Harbor Master's Cell: 231-907-0500
Off season: 906-494-2381
Location: 21783 Coast Guard Point Grand Marais, MI 49839
46° 41′ 05″ N ~ 85° 58′ 15″ W
The Burt Township Marina offers a boat launch, transient dockage, gasoline and diesel fuel, electrical outlets, water hook-ups, and a pump-out station.
The daily launch fee is $10. The annual launch permit is $60 and may be purchased at the Township Office. A launch permit application and a copy of your drivers license is required.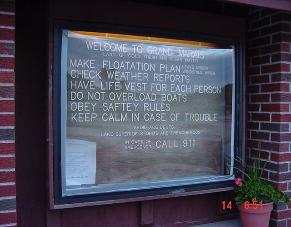 Safety should come first when going out on Lake Superior. Lake Superior storms are treacherous and they can come up without a moments notice.
Helpful Links