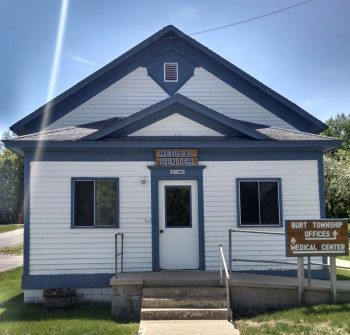 The Sandee Sibbald Medical Center is located next to the Burt Township Office Building in Grand Marais. The township leases the facility to medical care providers to allow residents local office visits. Chiropractic, family health, and dental services may be available through the clinic.
---
Munising Memorial Physicians
Call (906) 387-4338 for appointments
Chelsea Ray, MD visits the Burt Township Medical Center once a month for health and wellness in a rural setting.
Munising Memorial Hospital
1500 Sand Point Rd
Munising, MI 49862
---
 Foot Care
Julie Deisenroth
(906) 202-0269