Woodland Park Opening Date: June 12, 2020
Township Meeting
The June 9th meeting at 11AM will be held using Hiawatha On-Demand conference calling. We encourage community members to call in and participate and stay informed.
Call (906) 494-9859 and use participating code 557913#
Call the township office if you have any questions or need assistance.
COVID-19 Update:
Please take a moment to review the Interim Recommendations to Mitigate the Spread of COVID-19 (March 11, 2020). Information about this outbreak is changing rapidly. You can stay informed by regularly visiting http://Michigan.gov/Coronavirus and http://CDC.gov/Coronavirus
---
The purpose of the Burt Township website is to provide information about the Township's government, services, and attractions.  The Township's website may provide links to websites outside the Township's website; the Township is not responsible for and does not endorse the information on any linked website unless stated otherwise.
Electronic versions of the documents on this site are provided for information only and do not comprise the official versions of the documents.  If inconsistencies exist between these electronic versions and the original documents kept on record in the office of the Township Clerk, the original documents will be considered definitive.  
Unless a copyright is indicated, information on the Burt Township website is in the public domain and may be reproduced, published, or otherwise used with Burt Township's permission. We request only that Burt Township be cited as the source of the information and that any credits be similarly credited to the photographer, author, or Burt Township, as appropriate. 
---
Short-Term Rental Registration is due by August 1, 2020!
---
Recycling Summer Schedule
June 10
June 24th
July 8th
July 22nd
August 12th
August 26th
We will have an employee to monitor, but NOT to assist. Please come prepared. Use social distancing measures at all times. One vehicle to unload at a time. Wear a mask!
Items accepted are good, clean cardboard (excluding cardboard food containers), residential paper (newspaper, magazines, and other household papers), #1 & #2 plastics, aluminum, and metal.
Items not accepted are lids, glass, toxic or hazardous waste, household/car batteries, tires, and electronics. 
Cleanup days will take place later in the summer, continue to look back for information.
---
GIS Map of Alger County
Click to search your property details!
*Call the office if you need help navigating the website.
---
When water services are reconnected after having been shut off for a period of time, it is necessary to flush the plumbing components in your home by running water. 
---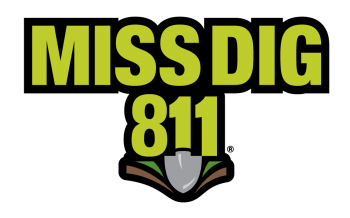 ---
Burt Township Water Department test result for Per- and Polyfluoroalkyl Substances (PFAS)
---
Recent News
Agenda & Message from MTA Budget Approved Policy Sheet Budget Packet
Results
1. Welcome to winter in Grand Marais! Every year we seem to be dealing with some of the same issues concerning snowmobiles. Speeding, driving on private property, and the noise level. We now have speed signs at both East... View Article
Supervisor Report December 2019 1. Wow! What a thanksgiving storm. The emergency shelter was open for those who needed a warm place to stay. Many residents had no power for 55 hours! Please take steps to prepare for the next... View Article
A big thank you to Quintin Courier for being the first responder to the fire at the Superior Hotel that was caused by a lightning strike. He held the fire off until our fire crews were able to arrive. The... View Article
---